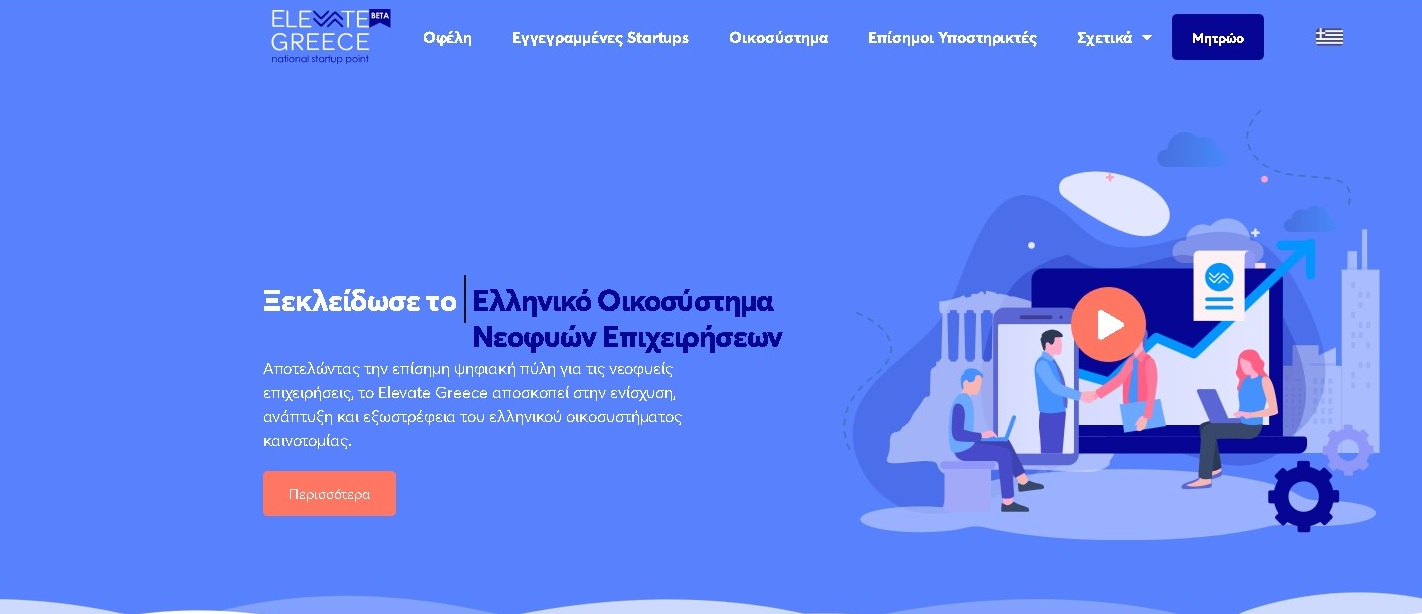 Elevate Greece (National Register of Start ups) is the platform through which interested start-ups register and are certified "officially" by the State as start-ups, provided that they meet two basic characteristics:
a) innovation.
b) the possibility of scalability.
Elevate Greece aims to strengthen, develop and extrovert the Greek innovation ecosystem. In order for a startup company to apply to Elevate Greece, so as to be registered in the Register, it must fulfil the following conditions:
• To have a legal form of PCC, LLC, SA.
• Not to exceed 8 years of completed operation.
• To not employ more than 250 employees (Annual Work Units).
• The last Round of Works does not exceed EUR 50 million.
In the presentation below you can find out all the details of how the Registry works and the detailed application procedure: Presentation ELEVATE GREECE
Visit ELEVATE GREECE: http://www.elevategreece.gov.gr