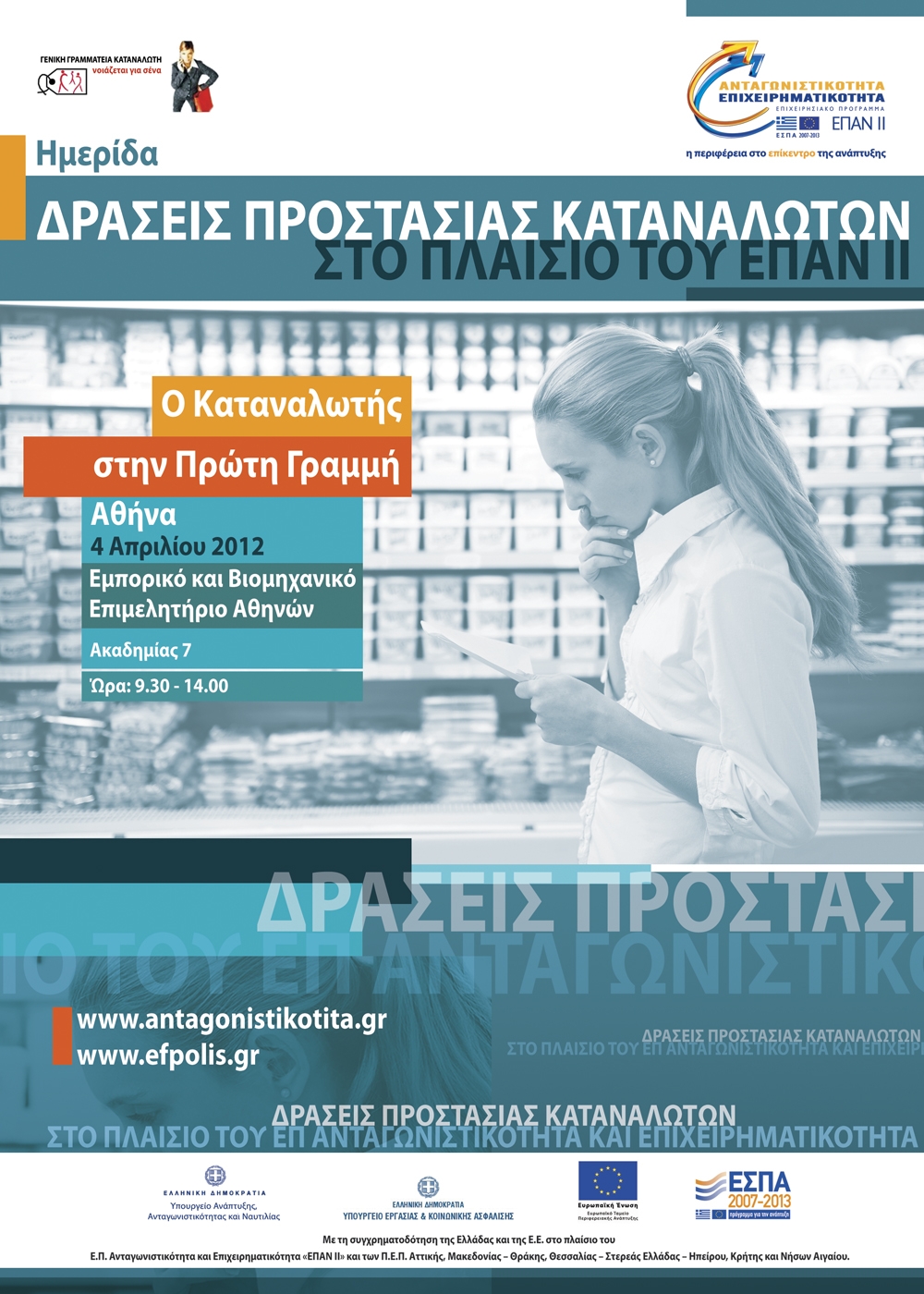 The General Secretariat of the Ministry of Labour and Social Security in collaboration with the Special Secretariat for Competitiveness of the Ministry of Development, Competitiveness and Shipping, organizes on Wednesday 4thof April 2012, a Workshop on Consumer Protection Actions within the framework of OPCE II (E.V.E.A, 8th Floor, 7 Acadimias St.)
The purpose of the workshop is to achieve maximum transparency and optimum utilization of available resources within the NSRF for the promotion of the objectives of consumer protection.
 In addition, this meeting aims to inform Consumer Associations regarding the funding possibilities offered by NSRF and offers the opportunity for key questions to be answered, prior to the formulation and submission of their proposals to the Project call "Strengthening of the Action Plan of Consumer Associations".
The workshop consists of two sections:
Section A: presentations by members of the Managing Authorities concerning a) the administrative aspects of the program and b) the requirements for obtaining the managerial sufficiency of type B and C.
 Section B: Presentations will be carried out by Consumer Associations with the objective to develop a fruitful discussion about the possibilities of implementing innovative ideas to protect consumers.