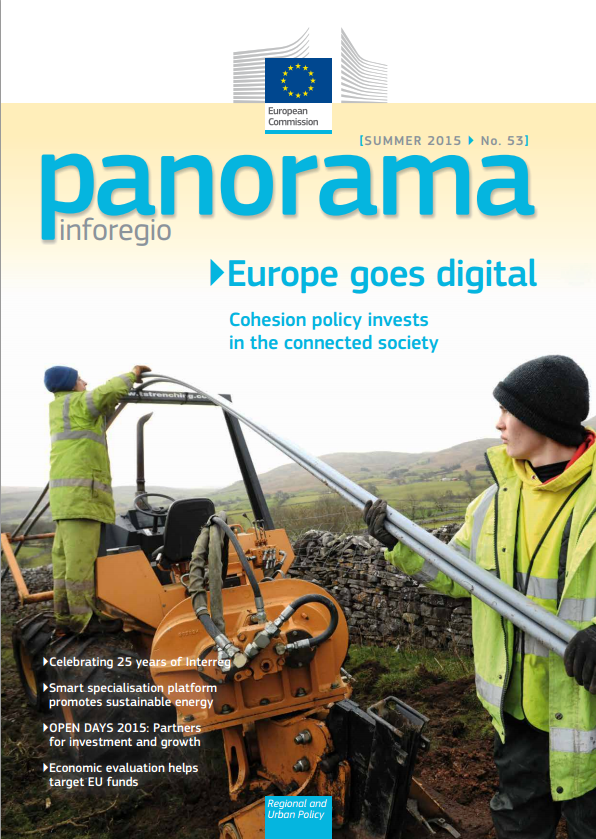 The Summer edition of Panorama is now available online in English, and the lead article celebrates 25 years of the Interreg programme with an overview of 20 of its most successful projects, as well as a schedule of special anniversary events and an interview with Iskra Mihaylova MEP, Chair of the European Parliament`s REGI Committee.
One main article shows how Cohesion Policy will help fund the building blocks of the recently announced Digital Single Market, from broadband connectivity to Open Data and e-government services.
In the series of interviews with regional authorities we speak to the chairman of Övre Norrland and the president of Galicia about their regions' experiences with Cohesion Policy, and In Your Own Words section features contributions from six regions across the continent.
Elsewhere previews the attractions to be found at this year's OPEN DAYS event and the launch of the European Smart Specialisation Platform on Energy.
You will also find the usual selection of news items and featured projects from across the EU.